We are saddened by the disaster and pain left by typhoon HaiYan in the Philippines. Kathleen's aunt and our delightful volunteer, Bon, both have family there. This year meteorologists predicted that Nicaragua would have several hurricanes and we all held our breath waiting… we still remember Hurricane Mitch in 1998 that also killed more than 10,000 people. Natural disasters affect poorer countries disproportionately more than the wealthier countries.
This year has been a challenging year for COPROEXNIC, the organic agriculture cooperative.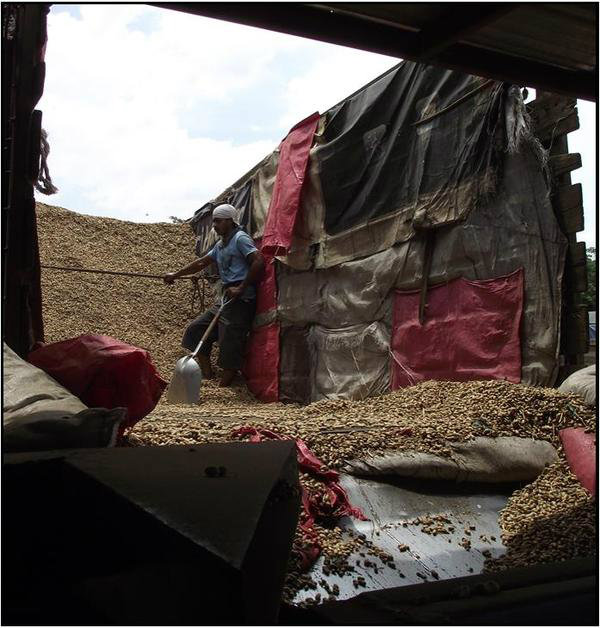 They expanded greatly in the production of organic peanuts. The 2012 peanut crop had a very good yield, but once the peanuts left the farmers' hands, the lack of care in handling and processing the product resulted in large losses for the cooperative. In spite of the problems, the farmers were paid. The cooperative has now found a different processor for this year's peanut crop, which will be harvested soon.

In Nicaragua everything is not always as it seems… despite what we reported in our last newsletter, that the government was allowing COPROEXNIC to assume the lease and operation of the sesame processing plant, it has not happened yet. Given that the current harvest is only a month away, there is no way that we can process this year's crop in that plant anyway… too much to repair in too little time; therefore, we are still looking at options for processing this year's crop of sesame.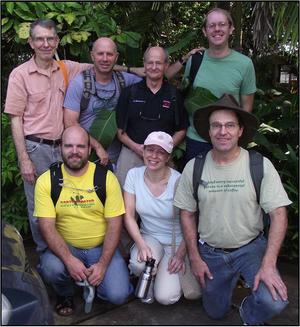 Lloyd and Bob, from Once Again Nut Butter, came during the first week of November, to evaluate and offer suggestions to help COPROEXNIC salvage what they can. We made our first sample of organic peanut butter from peanuts still here in Nicaragua, just to see how they taste… pretty good peanut butter for novices.

Later in November, representatives from Their-Bucks Coffee came to talk with coffee growers. They have a need for more organic coffee. Without all our buyers' support… and much of their support is hands-on… the hard working organic farmers would not be able to keep their land, let alone be able to give their families a more financially secure life.

The rainy season will soon be petering out. Then harvesting of organic cotton will start… this will allow the cotton gin to start up again and give its 24 seasonal workers full-time employment.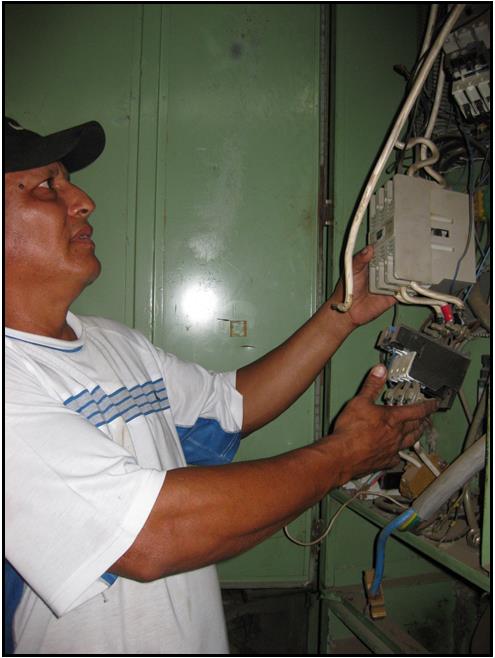 With the rains going away the concrete construction materials business will be able to operate again… heavy rains prevent the concrete from curing properly. We hope to build a third building at the health clinic in 2014 and we will use their excellent products in that construction.

Roofs leaking, old appliances dying, ancient plumbing disintegrating, etc. etc. etc. all call for Rogelio, our construction genius, and his crew to spend lots of time repairing. Help came from Brad, a volunteer, who fixed long-overdue-for-repair items while Rogelio, et. al., got the new generator for the clinic functioning, rewired circuits at the clinic for the ultrasound, and moved a wall within the clinic to accommodate the increase in services and need for more exam room space.

Nicaragua has better labor laws than most countries… this means that at the end of November our Nicaraguan staff of 25 each received a 13th month's pay as a bonus for working the year. This annual bonus comes at a great time for Nicaraguans… schools are ending, harvests are starting, rains have stopped so repairs on roofs can happen, and Purisima is in early December, followed by Christmas, so the bonus gives extra help for needs that accumulated during the year… but this increased payroll comes at a difficult time for us financially, because donations come in slowly in the fall while capital for harvesting costs goes out quickly, and clinic operating costs rise since most of our donated medicines from earlier delegations are long gone.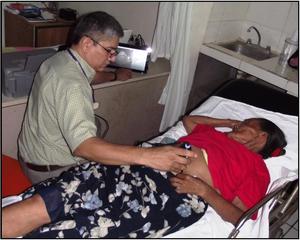 In the first few weeks of offering ultrasounds, Jorge, our radiologist, detected a cancerous mass in the abdomen of a patient who would have had to wait three months for an ultrasound appointment in Managua. Now she can start getting treatment. The ultrasound machi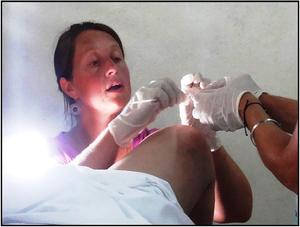 ne is portable, so he has gone out into the community to check patients who are too sick to come to the clinic. One such patient was saved the pain of being transported to a hospital… he stayed at home and died peacefully because his children knew that his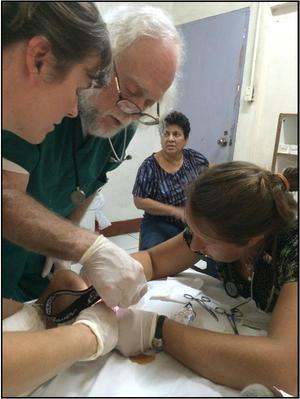 cancer was too far gone.

The clinic received support this Fall from various medical professional volunteers. Dr. Owen Bell, an OB/Gyn, treated patients that Dr. Lorinda Parks had identified during her two months of working with us. She also helped us improve patient care through her suggestions. Dr. Bill Howard, a pediatrician, treated children and even did a bit of minor surgery.

Dr. Becca Orsini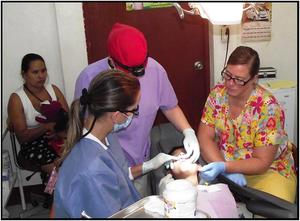 came with two dental professionals, Brenda, her assistant, and Phyllis, her hygienist. They are part of ORPHANetwork who helps to fund the dental clinic for the children served by feeding centers in the area.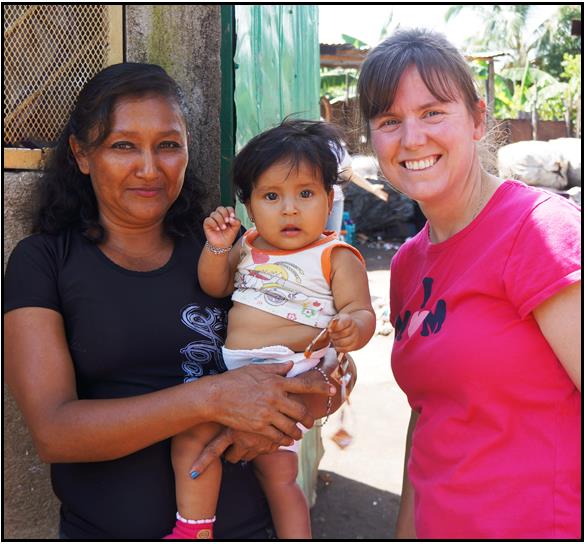 Two nurses, Mel and Naomi, and a lactation consultant, Jen, lent their aid. Jen brought a breast pump which allows mothers who work to pump milk in order to give their babies the best. She and Lorinda did
home visits and held classes
for new and expecting mothers and health promoters.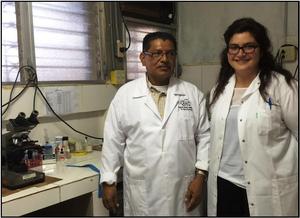 We also have Laura, a lab technician student from Belgium, with us now for four months. Besides

learning

, she is teaching us as well.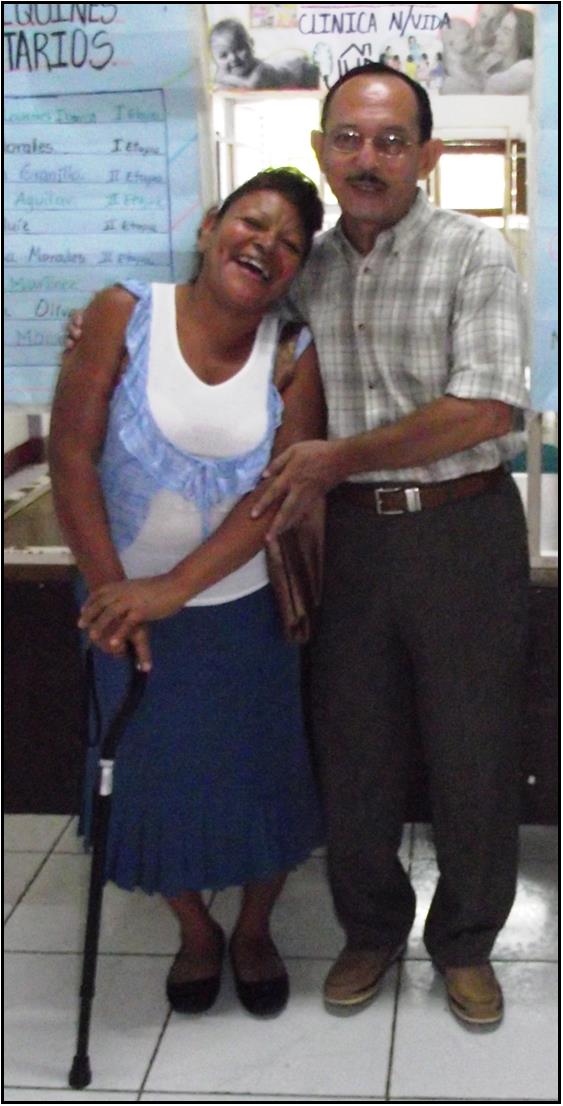 Not all our volunteers come from abroad to serve. We continue to have the help of Meghan López, a nurse practitioner, who works one morning a week seeing
women and children
and teaching classes.
We also have Dr. Luís Pérez, an
orthopedist,
who as a volunteer has been easing pain for up to 35 patients a morning, two mornings a week, for more than five years. We are looking for funds to hire him for three mornings per week because his for-pay work is drying up. We do not want to let the patients down.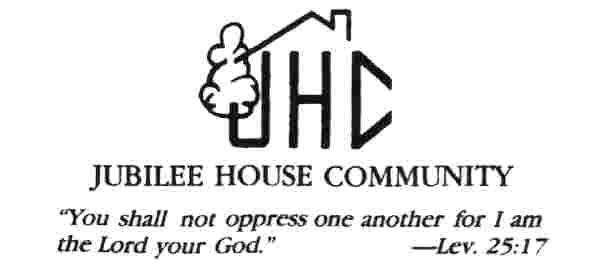 JHCommunity: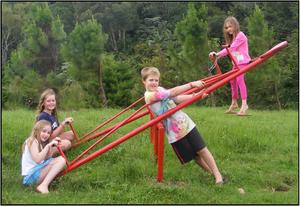 Becca traveled and spoke in Washington and Oregon about the work of the CDCA. While she was gone, Paul was glad to have the help of Lorinda and her children, Zaydra and Nevlyn, who were living at their house while volunteering here, attending school with Eibhlín and Orla, and being great friends.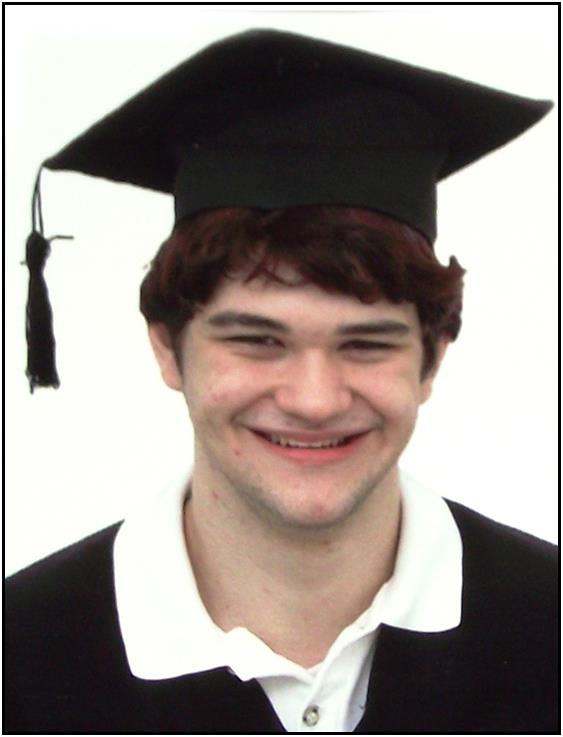 Pat and Kathy spoke in Ohio, Indiana, Illinois, and Missouri. They were grateful to spend time with friends, family, and especially their mother.

Daniel and Coury finished another year of dental school while Joseph graduated from high school on the 22nd of November. We are so proud.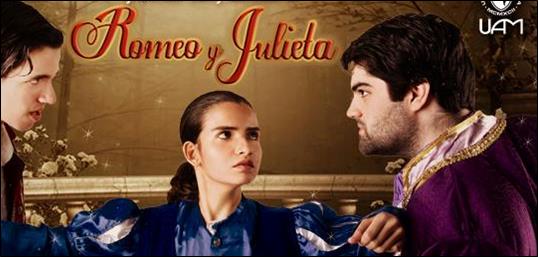 Coury was Mercutio in the Spanish production Romeo y Julieta, based on Romeo et Juliette, a French musical. He did a great job.We are all excited that the adult children, grandchildren, and friends are coming to visit for the holidays!

REFLECTION:
Empathy is the opposite of spiritual meanness.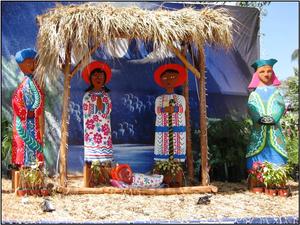 For Christians, Advent is here… the coming of the Christ. Christians differ as to when Jesus of Nazareth became the incarnation of the Divine… and have differed since the concept was first voiced.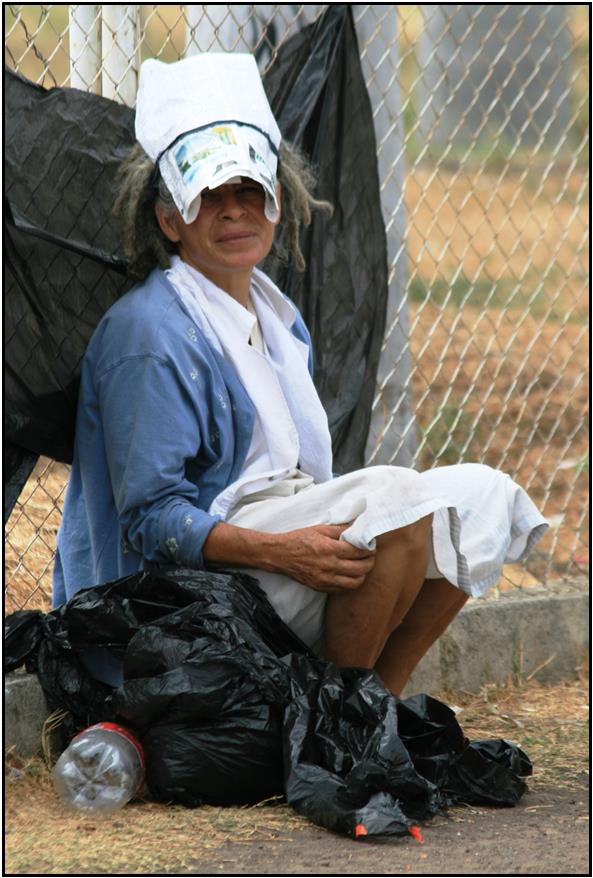 Even if the "when" is debatable, the Incarnation itself is important for Christians because it means that the Divine understands on a primal level what being human, weak, poor, and mortal means.
The Incarnation is empathy on a divine level.

We cannot understand or empathize unless we walk a mile in another's shoes. Poor Nicaraguans empathize with the Filipinos because they know what devastating winds and rain mean in a country with no safety net.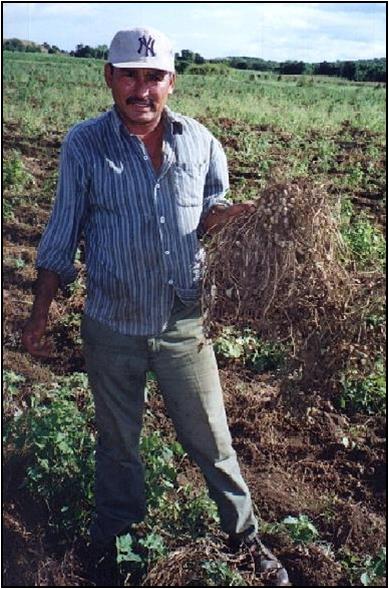 On 11 September 2001 when the twin towers came down, Nicaraguans gave comfort to us because they knew intimately from their war of terror the fear, the loss, the helplessness.

So let me help you understand how your support helps bring relief to real people.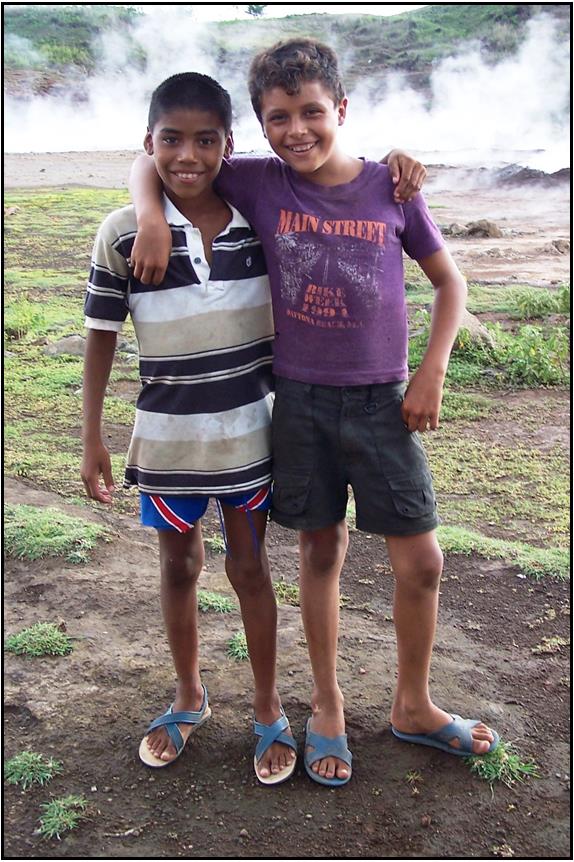 River, a small farmer, began selling his crops with us many years ago. Then he lived in a tiny house with a dirt floor, latrine, and a cook fire outside. After lots of hard work and good prices he now lives in a modest home with a tile floor, indoor plumbing and a kitchen with a stove. He can even hire some help for his wife.

Armando, age 9, came into the clinic with a piece of glass embedded in his heel. It was hidden because the skin had grown over it. One public hospital told him there was nothing wrong. Another gave him an ultrasound appointment for a month later. Distraught from his month of suffering, his mother brought hi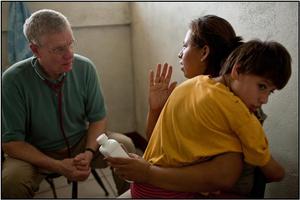 m to our clinic. Our doctor opened it and removed a 3mm piece of glass.

Fernanda, age 15, has cerebral palsy and cannot walk or talk or really eat. With your gifts she has epilepsy medicine to limit seizures, some Pediasure for nutrition, and a wheelchair. Her mother used to "walk" her to the clinic which mean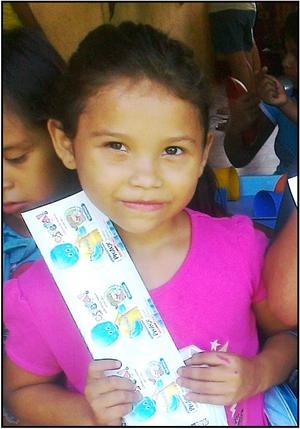 t that Fernanda's feet went on top of her mother's and her mother actually had to wrestled her there.

Maria, age 4, got her first ever toothbrush and toothpaste. She was taught (her mother was taught, too) how to brush her teeth. Imagine toothbrushes as a luxury item!

Isabel who lives far from any town is able to have her children in school up through high school because her cooperative sells their coffee for a fair price. She also has access to family planning and regular PAPs from medical brigades that come and help.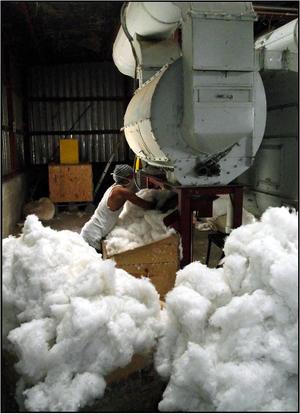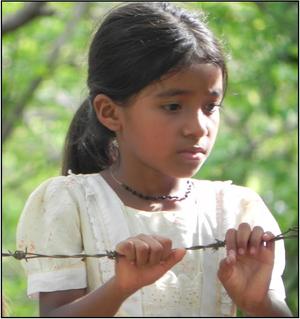 Nelson will soon have a job ginning and baling cotton. It is seasonal, but it is better pay than washing cars to make ends meet for his mother and family.
At this time of year, people are much more generous. People want to help, and that's good, but we HAVE to listen to the poor to begin to understand what is needed in order to maintain their dignity.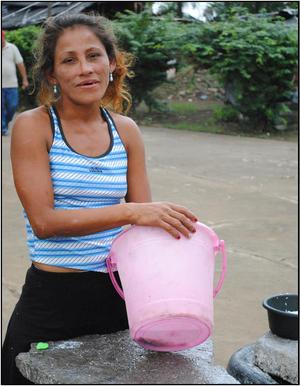 Barbara Kingsolver wrote "Empathy is really the opposite of spiritual meanness. It's the capacity to understand that every war is both won and lost. And that someone else's pain is as meaningful as your own."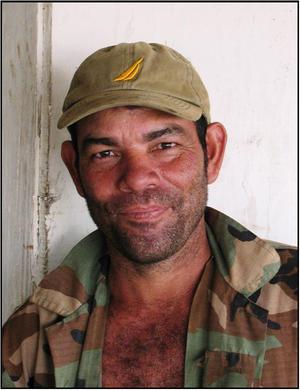 When we truly feel for others…when we give them flesh and blood… when they cease being just an idea or a thought… when we are able to feel their pain… then we will move to make changes that will positively impact the world and all our sisters and brothers. And then we will join them in gladness when their pain is eased.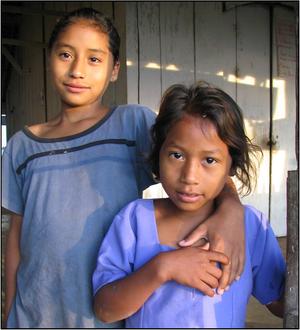 In this holiday season
May empathy spread like wildfire
So peace and justice will abound.
Happy Hanukah,
Merry Christmas,
Happy Holidays,
and
Happy New Year!
- - - - - - - - - - - - - - - - - - - - - - - - - - - - - - - - - - - - - - - - - - - - - - - - - - - - - -

Alternative Giving - Give a gift that keeps on giving. Your gift will be acknowledged with a card to the receiver. Mark your donation below as an Alternative Gift and include the person's name, address, and the giver's name (please print clearly or type).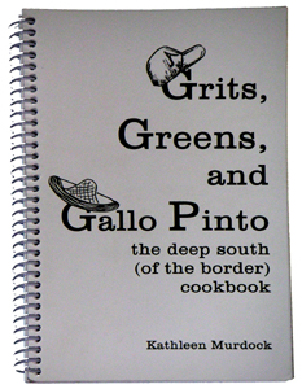 ►For a gift of $35.00 or more, we can send Grits, Greens, and Gallo Pinto, our unique and versatile cookbook to someone in your name. Email order and mailing instructions to: Sarah@jhc-cdca.org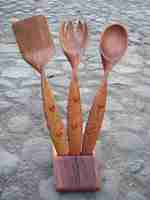 ►Or, for a gift of $100.00 or more, two items from Slightly Twisted Spoons*, handcrafted from responsibly managed Nicaraguan forests, by a small carpentry shop in a rural village. Email order and mailing instructions to:
*Please allow 6-8 weeks for delivery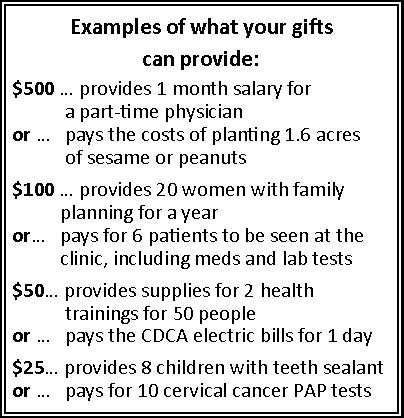 To change an email address, sign-up for a newsletter, or email Alternative Gift information,
email to:
Sarah@jhc-cdca.org
.
To paper mail checks and gift requests, send name / mailing address / gift information to:
CDCA, c/o Peggy Murdock ,
352 Carly Ln, Rock Hill, SC 29732-7750.
Please include your name & address/email information to avoid duplications!
*Website for online donations, or to set up automatic monthly online donations:
http://jhc-cdca.org/donate-now/
Online tax-deductible contributions are for the general operating budget
(designations also
accepted), and may be single donations or recurring.