September 2013
This newsletter is full of good news and not-so-good news… so starting with the latter and moving on up…
COPROEXNIC, the organic agriculture cooperative, has had a difficult year.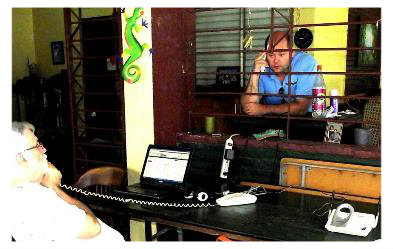 Last year, they expanded to grow more organic peanuts and had an abundant harvest, but due to sloppy behavior on the part of the processing plant and post-production problems (like shipping) they still have tons of peanuts here in Nicaragua. The CDCA together with the growers has been working diligently with the buyers (see below for their commitment) to salvage what can be saved, including having conference calls from our front porch to Canada.
This year COPROEXNIC is changing processors to use a plant that has stricter reception and handling practices, which should insure that this year's peanut crops will be much better than 2012's.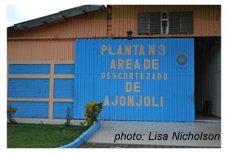 As of right now the government is allowing COPROEXNIC to assume the lease and operation of the sesame processing plant…a big step for COPROEXNIC… which is good, because there were problems with the sesame processor as well.
Together with the cooperative, we went to see the processing plant to review what needs to be done to get it in working order. With the farmers in control of the plant, there should not be problems with the deterioration of the sesame crop after harvest nor the inadequate quality of the processing that we have experienced with last year's crop.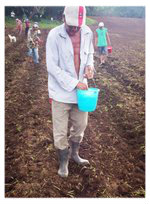 Farmers are planting 472 acres of organic cotton now for the second part of the rainy season. COPROEXNIC sold last year's entire cotton crop, but our principal buyer – not Maggie's Organics – reneged on their agreement. Added to that…cotton prices were very low, so COPROEXNIC sold the cotton at cost just to keep the project going.
Even though the year has been difficult, the CDCA and COPROEXNIC continue to work to add value to the crops by exploring ways to make peanut butter and tahini for in-country sales and to press oil. We continue to work with the National Autonomous University to make their greenhouses viable again and expand their agricultural extension services.
Updates on legal issues:


Yelba Carvajal

is suing for title to our properties again… this time in the Ciudad Sandino courts after exhausting the Managua courts. This is more of an aggravation and an expense than it is a danger.
Our suit against Jack Coker for not honoring his commitment to deliver spinning plant machinery has been moved to a federal S.C. court and the court date is currently set for July 2014.
(For background information, see http://jhc-cdca.org/land and http://jhc-cdca.org/equipment)
The Nueva Vida Health Clinic continues to grow.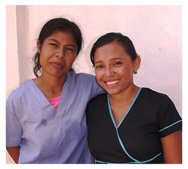 We have hired a dental assistant, Fabiola, who was sponsored by ORPHANetwork to attend a university in Léon. She is one of the first graduates of that program and we are thrilled to have her on staff.
We have also hired Luz, recommended by ORPHANetwork to help Petronila with the cleaning of the two health care buildings. Cleaning the two buildings was becoming too labor intensive for her alone.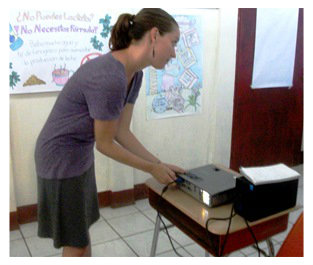 Two volunteers, Jenna and Kelly, helped the clinic this summer. Jenna came as a public health intern and a licensed a dental hygienist. She developed a survey for family planning, helped our hygienist improve some of her techniques, and worked with Dirk, a volunteer dentist.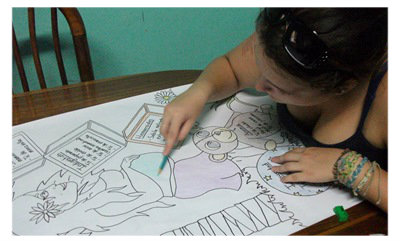 Kelly worked in the herbal garden and in the Green Pharmacy. She drew posters and made tinctures, soaps, and syrups. The two of them worked on training materials for natural remedies safe for pregnant and breast-feeding mothers.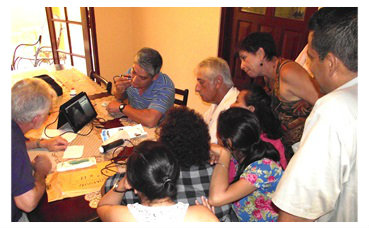 Breaking News…The clinic is getting an ultrasound!! We wanted this one…a MobiSante TC1 Ultrasound System, which is portable and more durable in power fluctuations and dust. Sarah talked to a representative of Mobisante and she told Sarah about one in use in Nicaragua. She and Jorge, our radiologist, went to see it at a private, non-profit clinic. While assessing its capabilities, the doctors and nurses starting asking Jorge questions which has led to the clinic's sponsors buying a machine for us in exchange for Jorge training their staff!!!
In October, Jorge will have this machine in our clinic and can finally begin to help save the lives of babies and mothers, detecting problems early in pregnancy. He will also detect tumors, stones, verify fractures, etc., AND he will have trained others who serve in rural areas to do the same… feeding two birds with one piece of bread!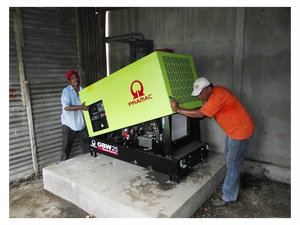 Speaking of power fluctuations, we installed a wonderful donated new generator!!! We are extremely grateful for it, as frequent power outages keep our dentists from working and surges damage expensive equipment.

Our Women's Cancer Early Detection and Prevention program experienced a setback. We had been working with the Ortiz Gurdián Foundation which did follow-up on our patients' abnormal PAPs as well as testing for breast cancer. They will no longer take patients referred from our clinic; therefore, we are working with three gynecologists to see how to train our doctors to do follow-up treatment at our clinic. We have received money to help us get some of the equipment we need.
After getting an ultrasound machine… having a mammogram scanner is our next priority.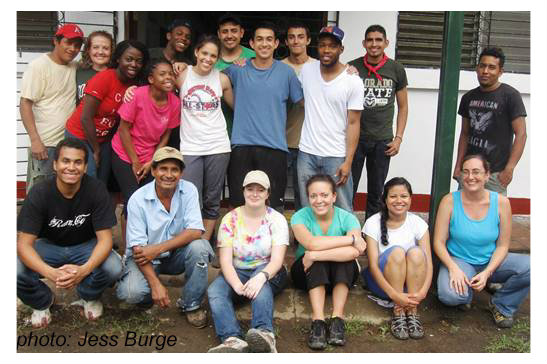 We have hosted four delegations and a Bucknell class since our last newsletter.
The class studied cooperatives and grass-roots development, and also brought two doctors who saw patients in our clinic.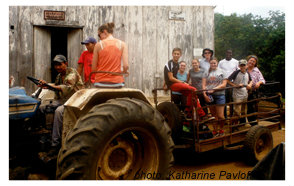 The delegations were volunteers from Colorado State University (CSU); Shiloh Methodist Church from Cincinnati, OH; Christ Church from Summit, NJ; and St. Gregory's Episcopal Church from Long Beach, CA. This was CSU's and St. Gregory's first times with us. CSU was a group of lower income students who raised their whole trip expenses, and St. Gregory's was a youth group which was organized by one of their teenagers after she found us on the web!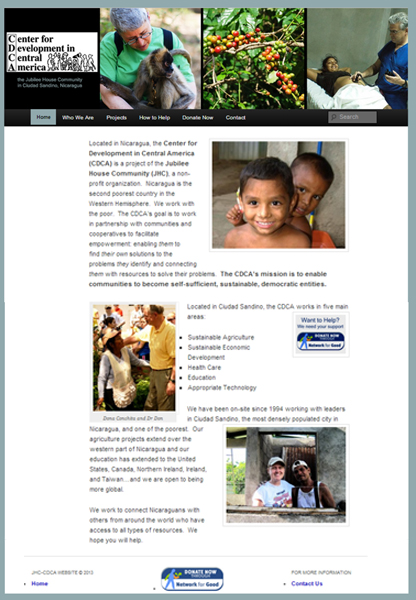 Speaking of the web…. OUR WEBSITE HAS A COMPLETELY NEW LOOK!!!! We had help from Bill and Natalie… thanks so much! Please go look at it... we are so proud of it: www.jhc-cdca.org
We want to take this opportunity to thank the many of you who support this work. We are grateful to:
►Once Again Nut Butter [Nunda, NY]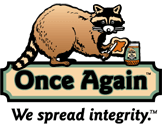 who has been by the side of Nicaraguan farmers since 1996. They have lent expertise, capital, and provided a market for sesame, peanuts, cashews, and honey over the years. With this year's difficulties they and...
►Maggie's Organics [Ypsilanti, MI]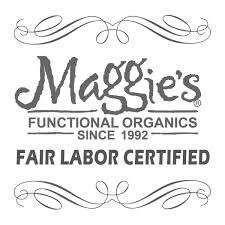 for all their wonderful guidance in garments and for buying the organic cotton. They helped the Fair Trade Zone begin in 1999.
►Building New Hope [Pittsburgh, PA]

for buying El Porvenir coffee since the beginning of our work with the cooperative in 2000.
►Nuts to You [Guelph, Canada] have helped COPROEXNIC stay afloat and helped Mike

stay as sane as possible. Most businesses would have walked away, but these groups know the farmers and have a commitment to do good.
►Their-Bucks Coffee [Mt. Pleasant, SC] who actively work with the El

Porvenir cooperative in development, as well as buying their coffee and returning to them all the profits of their sales.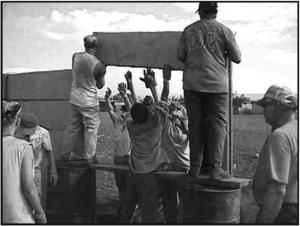 ►
All
the Bucknell Brigades, beginning in 1999 right after Hurricane Mitch, for encouraging us to open a health clinic, helping us build, and continuing to help fund the clinic for the past 14 years. Brigades, classes, and alumni delegations have been coming twice, thrice, and occasionally four times a year since that first delegation and always with volunteer doctors.
►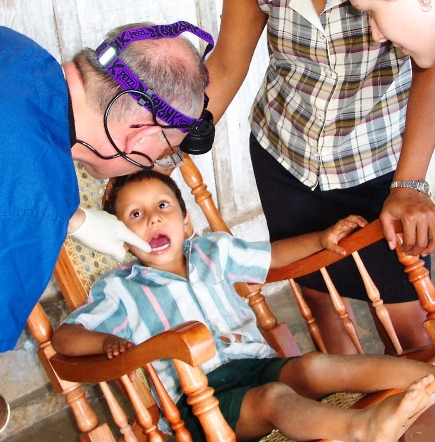 ORPHANetwork for their help both financially and professionally in order to expand the dental clinic to reach more children.
►Folks in the churches, universities, and high schools who have brought people down to help work, to learn, and then later to fund this work.
►Volunteers who have come and donated their time and expertise with us to help this work expand and deepen. We have had doctors, nurses (especially from Boston College), engineers, dentists, hygienists, technicians, vets, students, professors, and the list could go on and on.
►So many who help from afar… who give, host speaking events, volunteer, sew new mother's bags, write kind notes, pray, and support this work in so many ways.

As a result of all the delegations, businesses, and volunteers who have helped this work… one really nice extra benefit is all the good friends we have made over the years. They lift our burdens and they hold our hearts.

To all of you we say,
"THANK YOU FROM THE BOTTOM OF OUR HEARTS!"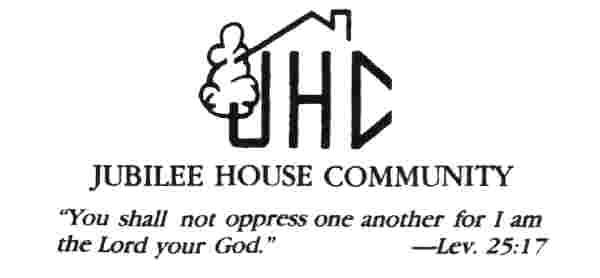 Jubilee House Community: We get asked a great deal, "What is an intentional community?" Laughingly we usually say, "We didn't do it by accident."
The JHC moved to Nicaragua in 1994 to continue the CDCA which we started developing in 1993. We are able to work long hours with little pay because we have each other for support. We are finding though, that more and more frequently one or more of the 12 of us permanent community members are away… much more often than we are all here together For example:
Sarah came home on May 28 from a successful, more-than-2-months speaking tour. Kathy left two weeks later to visit her mother. Soon after Kathy returned, Kathleen, Coury, Daniel and Joseph went to visit family and friends in the States.
While the four of them were gone, Becca, Paul, and girls went to the States to speak at the North Pacific Yearly Meeting and visit family.
As I write this, we are all here, but on September 19th Becca leaves again for a three week speaking tour in the Northwest of the USA [online calendar of schedule], and before she returns, Pat and Kathy will leave for two months to speak in Indiana, Illinois, and Missouri [online calendar of schedule].
We cover for each other when we are gone from Nicaragua, in our homes and in our work… this is all possible because we intentionally live in community.
~ ~ ~ ~ ~ ~ ~ ~ ~ ~
Reflection:
If the beginning of wisdom is in realizing that one knows nothing, then the beginning of understanding is in realizing that all things exist in accord with a single truth:
Large things are made of smaller things...
Be they dead stone, living flesh, or rolling sea; be they idle times or events of world-shattering proportion… to this law, all things hold:
Large things are made from small things.
Significance is cumulative – but not always obvious. (Jim Butcher, Academ's Fury)
This is true and easily forgotten.

Avalanches start with snowflakes. Floods start with rain drops. Blue Whales start with a single fertilized egg smaller than this period. The Great Wall started with stones. And wars start with small actions… so does peace.
We live in a world where there are more slaves than ever before. We live in a world that has the most devastating and horrible weapons of all time. We live in a world where half of the children live in poverty.
Sometimes it is easy to shut our eyes, move in oblivion and feel powerless to do good. Large things are made from small things.
Outrage begins with a single voice.
Change begins with a single movement.
Movements begin with a single step.
Love begins with a single act.
Peace begins with a single stance.
And justice begins with a single gift.
Large things are made from small things… our generosity, our love, our kindness, our steps, our voices, our bodies... .no matter how insignificant they may seem… they matter.
Large things are made from small things…

significance is cumulative, not always obvious.

- Kathleen
---

Yes! I want to help support the work of
Online tax-deductible contributions are for the general operating budget (designations accepted),and may be single donations or recurring.
To donate online, or to set up automatic monthly online donations, go to:
http://jhc-cdca.org/how-to-help